Fluorescent Bingo Paper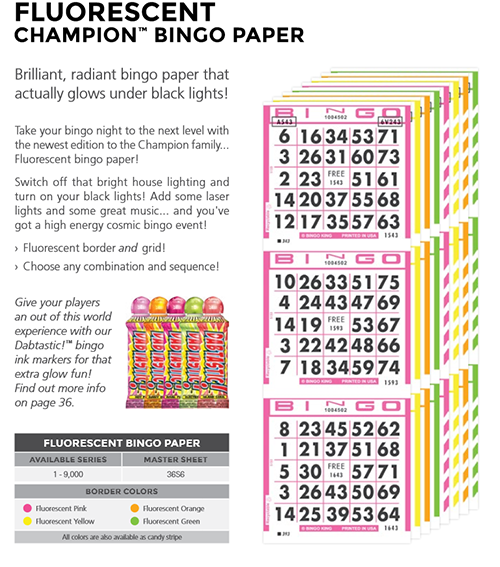 Turn out the house lights; turn on the black lights; add some laser lights and some awesome music...and have a high energy fluorescent bingo event!
Let us help you spice up your bingo games with the newest in Fluorescent bingo: fluorescent bingo paper that actually glows in the dark!
For further details on product availability and how to make this happen in your halls, contact your local Bingo King Distributor and have a magical evening event.
Available 1-9,000 series; 36ON layout
8 colors to choose from
Solid border: Pink, Yellow, Orange, Green
Stripe border: Pink, Yellow, Orange, Green
Fluorescent border AND grid
Choose any combination/sequence!